Games designed, developed and produced by a politically incorrect multicultural team without any faith and with several satanic beliefs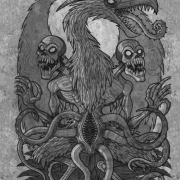 NERGAL
Screenwriter
He is famous for her vampire spirit and loves to suck women's blood. In her spare time, create stories in which she soothes her cannibalistic appetite for children.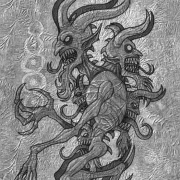 MEPHISTOPHELES
Designer
As an ally of Lucifer, he hates people and captures the souls of the innocent. When he's not looking for attractive bodies on Redtube, he's designing different torture chambers in hell.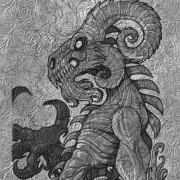 TEPHROS
Animator
Evil spirit and demon of ashes brings darkness and causes fires in the fields. It's not all bad, although love beating up hookers in GTA.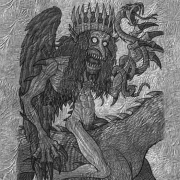 ASTAROTH
Conceptual Artist
He teaches sciences and handicrafts, can make men invisible, and lead them to hidden treasures. Easily found in The Witcher brothels teaching about anatomy.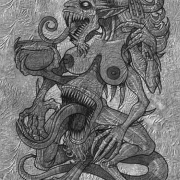 GANGAGRAMMA
Programmer
Hell creature with four arms. Holds a small bowl in his left hand and a three-pronged fork in his right. The remaining arms were used to scare keyboards.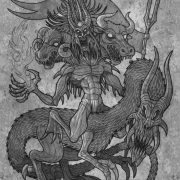 ASMODEUS
Developer
Asmodeus is the demon of lust and is responsible for twisting people's sexual desires. Creating complex tricks by making boys believe they are girls and thus corrupting humanity.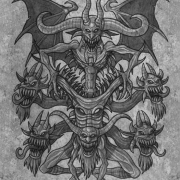 SARGATANAS
Illustrator
Sargatanas is a brigadier major and the general of the infernal Spirits. This demon is summoned for his brainwashing abilities, mind reading, and memory erasing and stealing, but he can also give the gift of invisibility and the skill of lovemaking.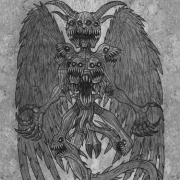 SAMAEL
Illustrator
Samael is said to be a spirit of death, the chief ruler of the Fifth Heaven, and one of the seven regents of the world served by two million spirits. He resides in heaven to keep away the women who doom humanity to destruction.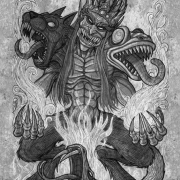 BAEL
Illustrator
One of the seven princes of the Underworld. In the past, he used his seduction skills to capture mortal women, now he prefers to invest his time in a sex doll.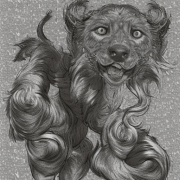 CERBERUS
Security
Your multi-headed dog guards the underworld gates. He lost two heads in devastating battles against feminists and gender equality groups. However, the new heads started to grow again.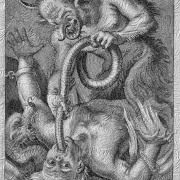 TORTURED
Trainee
Damned soul, found wandering through life. He was chained and forced to do compulsory labor in exchange for lashes.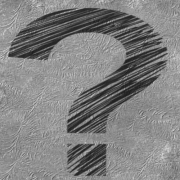 We are in an urban area, located at a connection point between Cascais and Lisbon, 500 m from the beach.
The region, in addition to infrastructure that allows a peaceful lifestyle and all the amenities of a typical European city, is also characterized as one of the safest in the world.
We develop complex systems for RPGs (and JRPGs… yes, we love Shin Megami Tensei). We are driven by the prospect of spearheading the boundaries of worldbuilding, storytelling, art, and design.
Our work culture is about transparency and communication (with a strong Senior-Junior hierarchy), offering our employees a high level of responsibility in goal-oriented tasks. And… sometimes, agony, weeping, and gnashing of teeth.
Join us and be part of our sect!